Armstrong Whitworth Argosy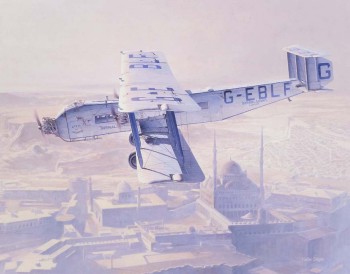 When in 1925 Imperial Airways adopted a policy of using only multi-engined aircraft to replace the 13 aircraft of four different types operated by its predecessor companies, the Armstrong Whitworth Argosy was one of the three types ordered.

Armstrong Whitworth produced the Argosy, a large biplane with fixed tailskid landing gear and its first airliner, to a 1922 specification for a three-engined aircraft with a 500 mile (805 km) range, and the first example flew in March 1926, following receipt of an order from Imperial Airways for three aircraft. The second Argosy flew on 18th June 1926, and was the first to be delivered to the airline, which received it the following month.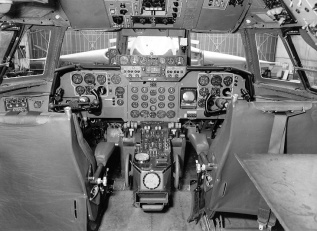 Imperial lost no time in introducing its new airliner into service, one making its first revenue flight between Croydon and Paris on 16th July 1926. Traffic figures showed an immediate upsurge while costs per ton/mile dropped substantially, and on 1st May 1927 the luxury 'Silver Wing' service was inaugurated on this route. On standard services the Argosy carried 20 passengers in the cabin, with the captain and first officer in an open cockpit just behind the nose engine. To allow room for a steward to serve the gourmet meals for which the 'Silver Wing' service was famous, it was necessary to remove two passenger seats.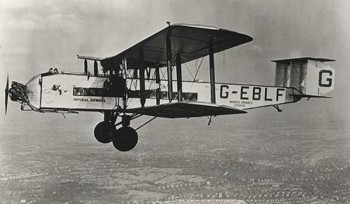 The Argosy was later used on such routes as those to Basle, Brussels and Cologne from Croydon, and Imperial ordered a further three, later increased to four, which began to enter service in 1929.

The aircraft of the second batch were designated Argosy II, having 420 hp (313 kW) Armstrong Siddeley Jaguar IVA engines in place of the original Jaguar IIIs, and all-up weight increased from 18,000 lb (8165 kg) to 19,200 lb (8709 kg); after delivery of the Mk IIs, the original three Mk Is were re-engined with Jaguar IVAs.

The Argosy opened the first Empire air mail link with India on 30th March 1929, carrying the mail to Basle, where it was transferred by train to Genoa and then by air, via various stops, to Karachi. The fleet was gradually whittled down: in June 1931 an Argosy was lost in a forced landing near Aswan; two months previously another had burned out in a crash at Croydon during crew training. Fortunately no persons were injured in either incident. However, an unexplained fire in the air over Belgium, in March 1933, resulted in a crash in which the crew of three and all 12 passengers were killed. The last Argosy in service was the sixth aircraft, which was used for joy-riding by United Airways at Blackpool during the second half of 1935; taken over by British Airways the following January, it was retired in December 1936.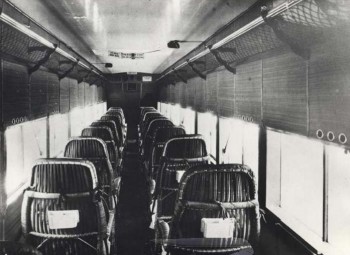 variants

Argosy Mk I: Designation of original batch, at first with 385 hp (287 kW) Jaguar IIIA direct-drive radials, but later re-engined with Jaguar IVA radials; data as for Mk II except range 330 miles (531 km); empty weight 12,000 lb (5443 kg) and maximum take-off weight 18,000 lb (8165 kg), span 90 ft 8 in (27.64 m), length 65 ft 10 in (20.07 m), height 19 ft 10 in (6.05 m) and wing area 1,886 sq ft (175.22 mē).

Argosy Mk II: Designation of second batch, powered by three 420 hp (313 kW) Jaguar IVA radials; this variant also featured some slight refinements in control by the use of servo tabs on the lower wings.
specifications
Power Plant: Three 385 h.p. Direct-Drive Jaguar (Mk.I)
Three 410 h.p. Geared Jaguar IV A (Mk.II)
Span: 90 ft 8 in (Mk.I) 90 ft 4 in (Mk.II)
Length: 65 ft 10 in (Mk.I) 67 ft 0 in (Mk.II)
Height: 19 ft 10 in (Mk.I) 20 ft 0 in (Mk.II)
Weight (All-Up): 18,000 lb (Mk.I) 19,200 lb (Mk.II)
Max Speed: 110 m.p.h.
Cruise: 90-95 m.p.h.
Range: 330 miles (Mk.I) 520 miles (Mk.II)
Crew: 2
Passengers: 20