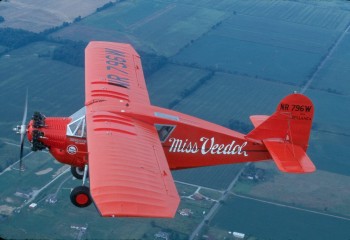 Bellanca Aircraft Corp. of New Castle, Del., produced a series of aircraft known for innovation, utility and efficiency. The CH-400 Skyrocket is an excellent example. Powered by a 450 hp Pratt and Whitney WASP Jr. radial engine, this aircraft featured some of the standard Bellanca traits, airfoil shaped struts and an airfoil contoured fuselage, which added extra lift, resulting in a higher payload. Almost all examples of this aircraft were destroyed while performing their missions. This Skyrocket was originally a CH-300 Pacemaker, powered by a 300 hp Wright J-6 radial engine. After salvaging it off an Alaskan glacier in 1962, it was restored with the 450 Pratt & Whitney and painted to represent the Columbia in which Clarence Chamberlin and Charles Levine made a trans-Atlantic flight from New York to Eisleben, Germany, on June 4, 1927, only days after Lindbergh arrived in Paris. It is interesting to note that Lindbergh originally sought to acquire a WB-2 (an earlier version of this Bellanca with a Wright J-5 radial engine) for his attempt to cross the Atlantic. This offer was turned down, forcing him to have a special plane built by Ryan Aircraft, the now famous Spirit of St. Louis.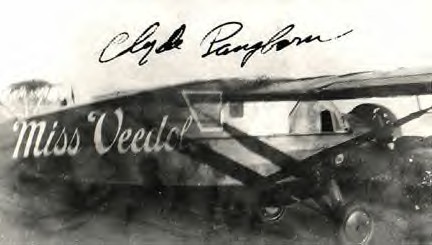 10 place seating capacity.

Manufactured in 1946, original serial #03.

Total time 5010 hours (as of May, 1972).

Powerplant was 600 HP P&W R1340.