de Havilland DH91 Albatross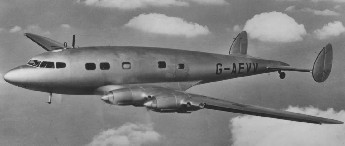 Designed by A. E. Hagg to an Air Ministry specification for a transatlantic mail plane, the de Havilland D.H.91 Albatross was aerodynamically and aesthetically one of the outstanding commercial aircraft of the pre-war era. Of wooden construction, it introduced the ply-balsa-ply sandwich fuselage structure later used so successfully for the Mosquito, and had a one-piece wing similar to that of the Comet. Powerplant consisted of four de Havilland Gipsy Twelve engines driving constant-speed propellers, and the landing gear main units were electrically retractable. The prototype, initially with twin fins mounted at mid-span on the tail-plane, was flown for the first time at Hatfield on 20th May 1937. Flight test results indicated that the vertical tail surfaces were unsatisfactory, and the redesigned tail unit incorporated endplate fins with unbalanced rudders and trim tabs.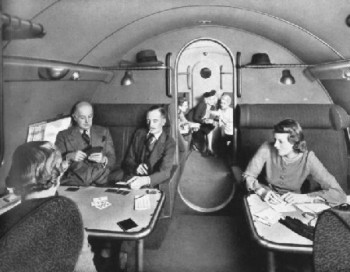 Problems with the landing gear retraction system resulted in a wheels-up landing for the first prototype on 31st March 1938, and a structural weakness in the rear fuselage was revealed when the second prototype broke into two a few months later when landing during overload trials. Effective modifications were soon evolved and the two prototypes were repaired and used experimentally by Imperial Airways. However, their 3,330 mile (5359 km) range made them particularly useful for a shuttle service between the UK and Iceland, and they were impressed for RAF use with No. 271 Squadron in September 1940. Five Albatrosses, with reduced capacity, additional cabin windows and slotted flaps replacing the split trailing-edge flaps, were delivered to Imperial Airways between October 1938 and June 1939. Providing accommodation for 22 passengers and a crew of four, they saw wartime service on the Bristol-Lisbon and Bristol-Shannon routes until, with their numbers reduced to two by enemy action or accidents, the survivors were scrapped in September 1943.
Power Plant: Four 525 h.p. de Havilland Gipsy Twelve series I
Span: 104 ft 8 in
Length: 70 ft 0 in
Height: 20 ft 2 in
Weight (All-Up): 28,500 lb (Mail) 29,500 lb (Passenger)
Max Speed: 213 m.p.h. (Mail) 225 m.p.h. (Passenger)
Cruise: 205 m.p.h. (Mail) 210 m.p.h. (Passenger)
Range: 3,230 miles (Mail) 1,040 miles (Passenger)
Crew: 4
Passengers: 22